Some years ago I saw this amazing profile picture on Facebook, the person was surrounded with this beautiful white landscape and blue sky. At that moment I knew that I had to see that very same place called "Salar de Uyuni" aka Salt Flates in Uyuni. This trip was also pre-booked from home and we thought that we were ready. However, while staying at our hotel in La Paz I was e-mailing with the booking agency as they had to bring the bus tickets to our hotel. The day before our departure we were informed that our trip to Uyuni was cancelled due to a strike but that there might be a chance to go anyway and so the frustration started. On the day of departure we were told to go to the bus-station anyway and so we did but to our luck we found out that the cooperating agency in Uyuni was stricking which meant that we couldn't take the trip. As we really wanted to see the salt flates we took the chance (we were promised that there would be 3 empty places at another agency) and took the 12 hour long bus ride from La Paz to Uyuni.
1. Day
When we finally arrived the next morning we had to wait for around 3 hours before we were picked up by one of the local tour operators. What was even worse was the fact that I had to leave my passport by the "steward" from the bus-agency as we only had a small amount of money (as the tour was paid for originally) with us and we couldn't pay with credit card. WHAT A GREAT BEGINNING.
Finally, we got assigned in the different groups, got a driver and a jeep, loaded our backpacks on the rooftop and were ready to go. First stop was the famous spot for taking funny pictures (not that we succeeded) and then visiting the first salt hotel where we had our lunch. I must admit that I was a bit surprised with the color of the desert as it was not as white/clear as I've expected it to be. After the lunch we had a 2 hours drive through the white desert and took a stop at the Incahuasi Island (which I would like to call the Cactus Island). From the top of the island one could see a panoramic view over the salt flake. I was really amazed with this view as we were actually only able to see a beautiful white landscape made of salt and here we were standing on a island with hundreds of cactus. It is really incredible what God has created on earth! Next stop was in 3-4 hours – this gives you a picture of how big the desert actually is and we were only on our 1 day here.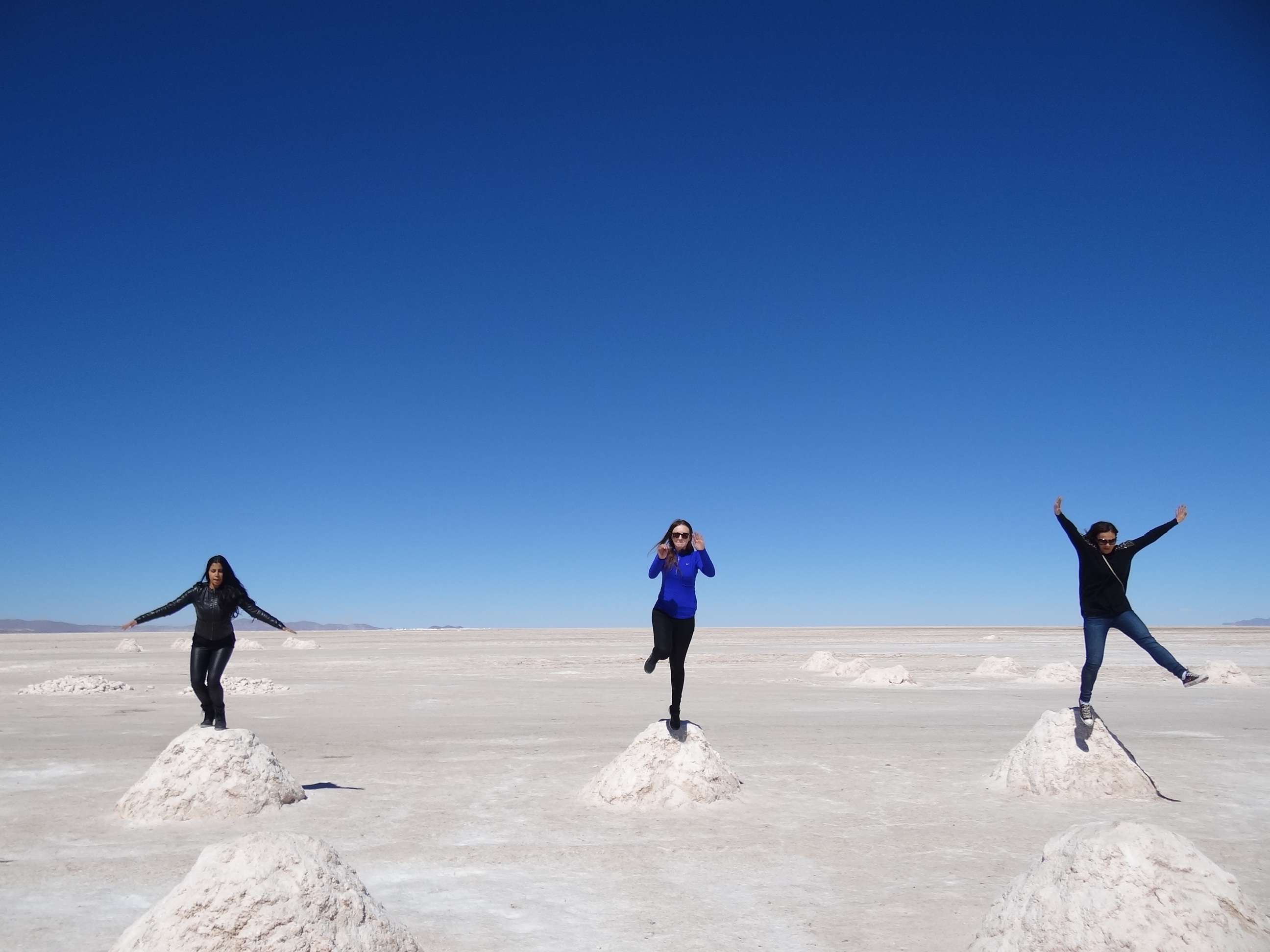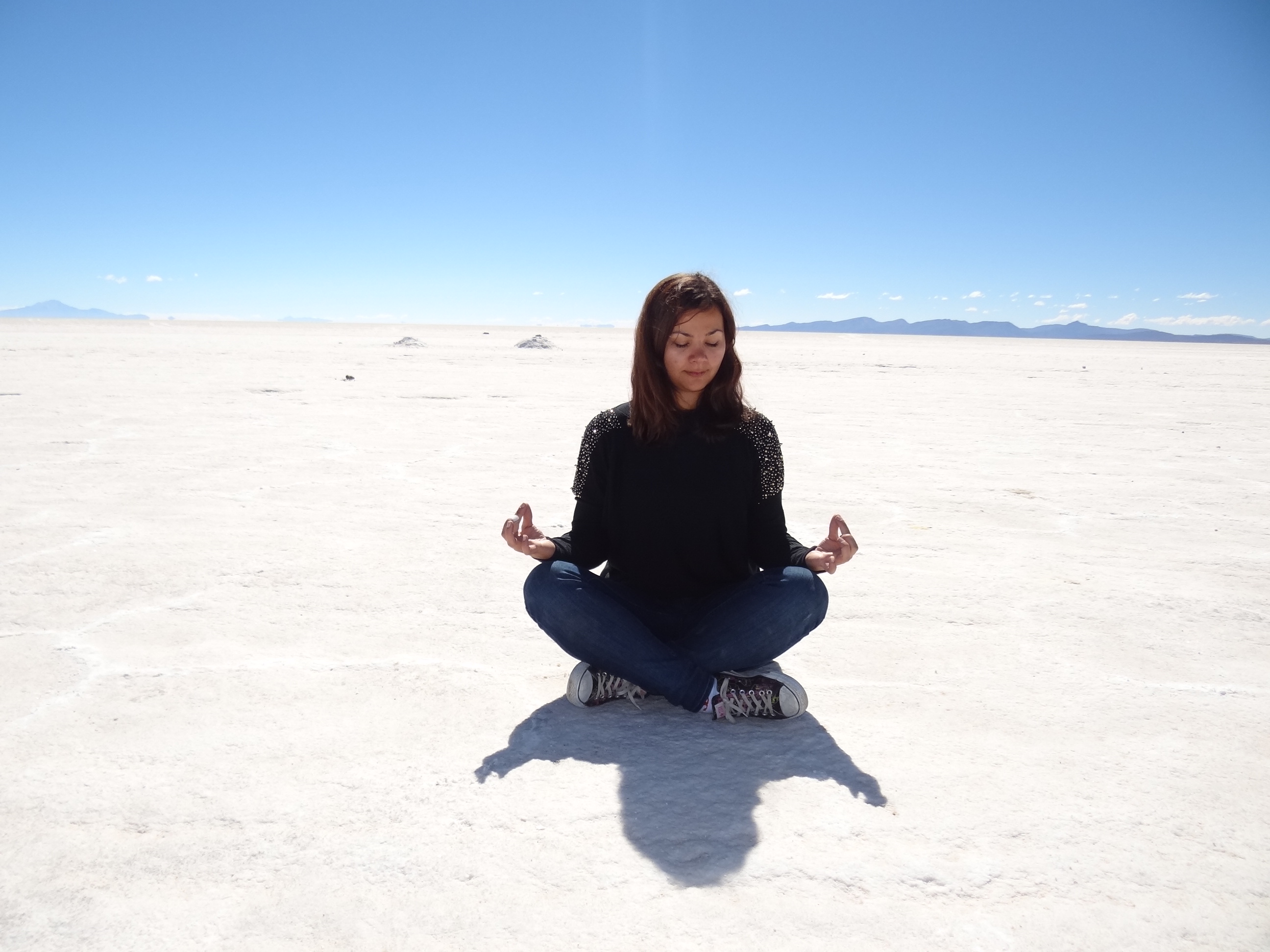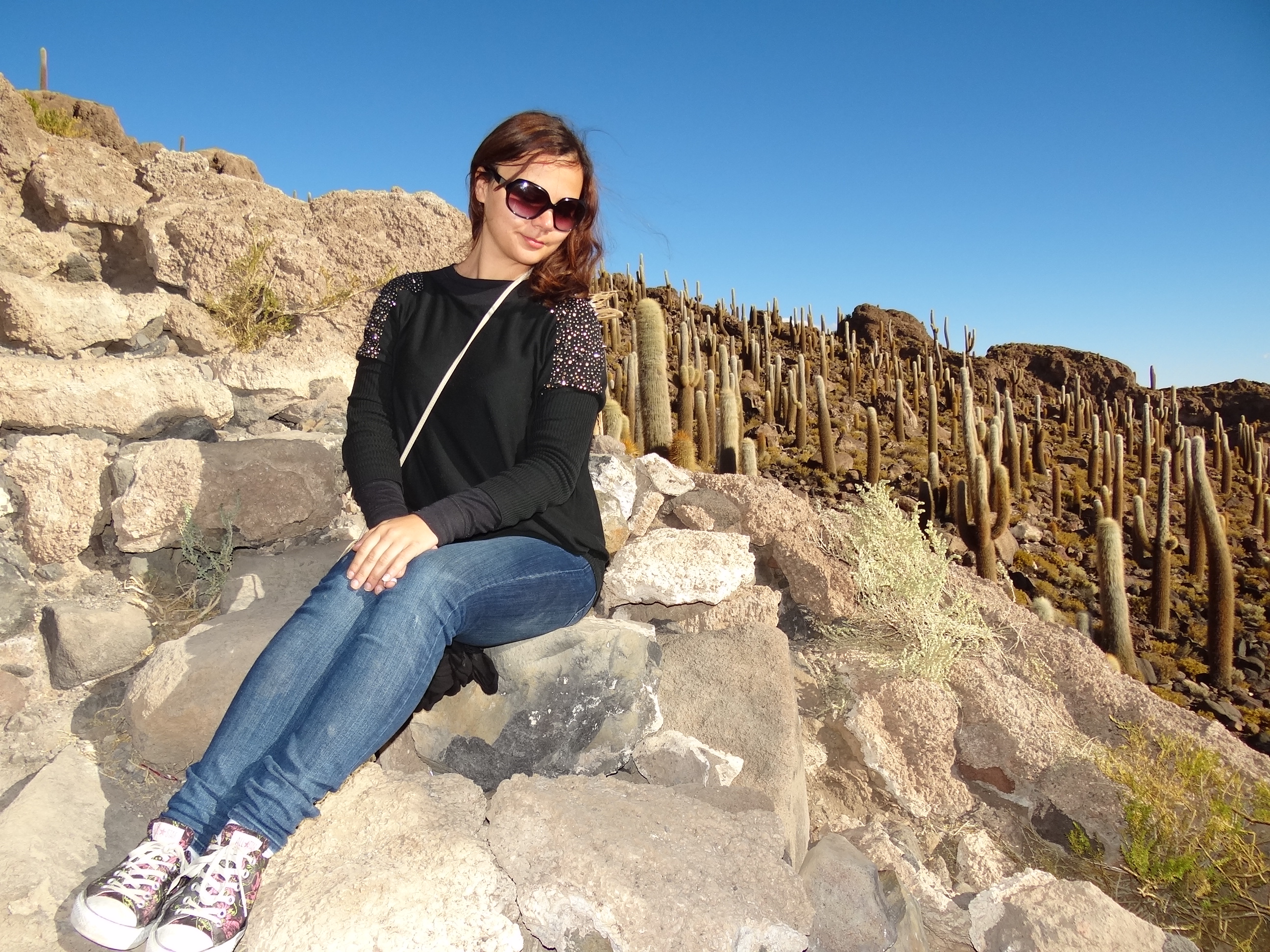 2. Day
The next morning we had to get up early as we had a long day ahead of us – mostly on the road though. On this day we had to visit the Chiguana desert on the south side of Uyuni which is surrounded by volcanoes such as Ollague. After seeing the volcano we had to stop by some of the beautiful lagoons inhabited by Andean flamingos. The views were absolutely stunning but it was a really tough day as it was a really cold day – and I literary mean cold some -10 degrees Celsius. By night time we arrived to our salt hostel and unfortunately it only got even more cold – -25 degrees. You can only image how our night sleep was, at a place with no heat and getting up at 3AM the next day.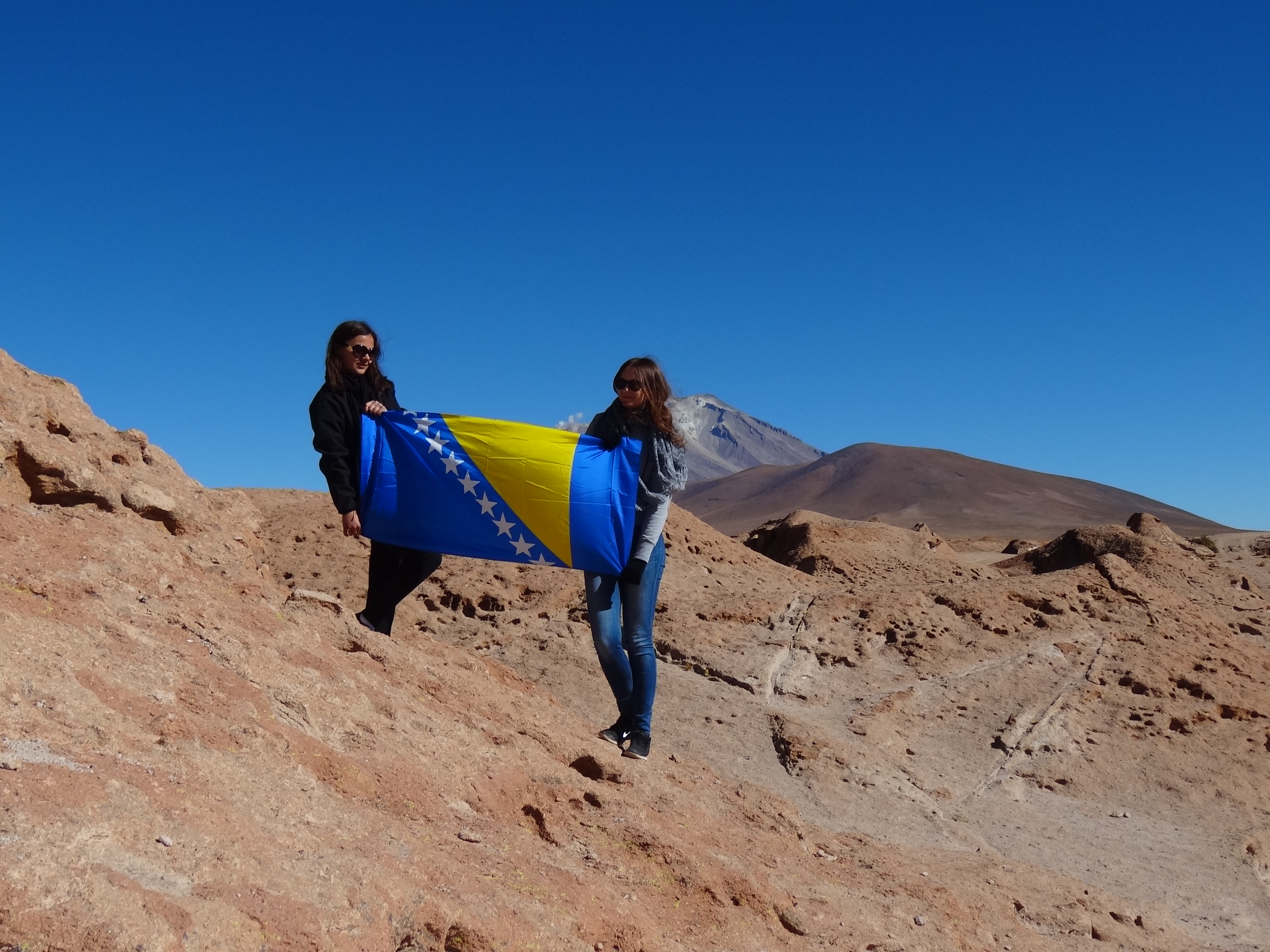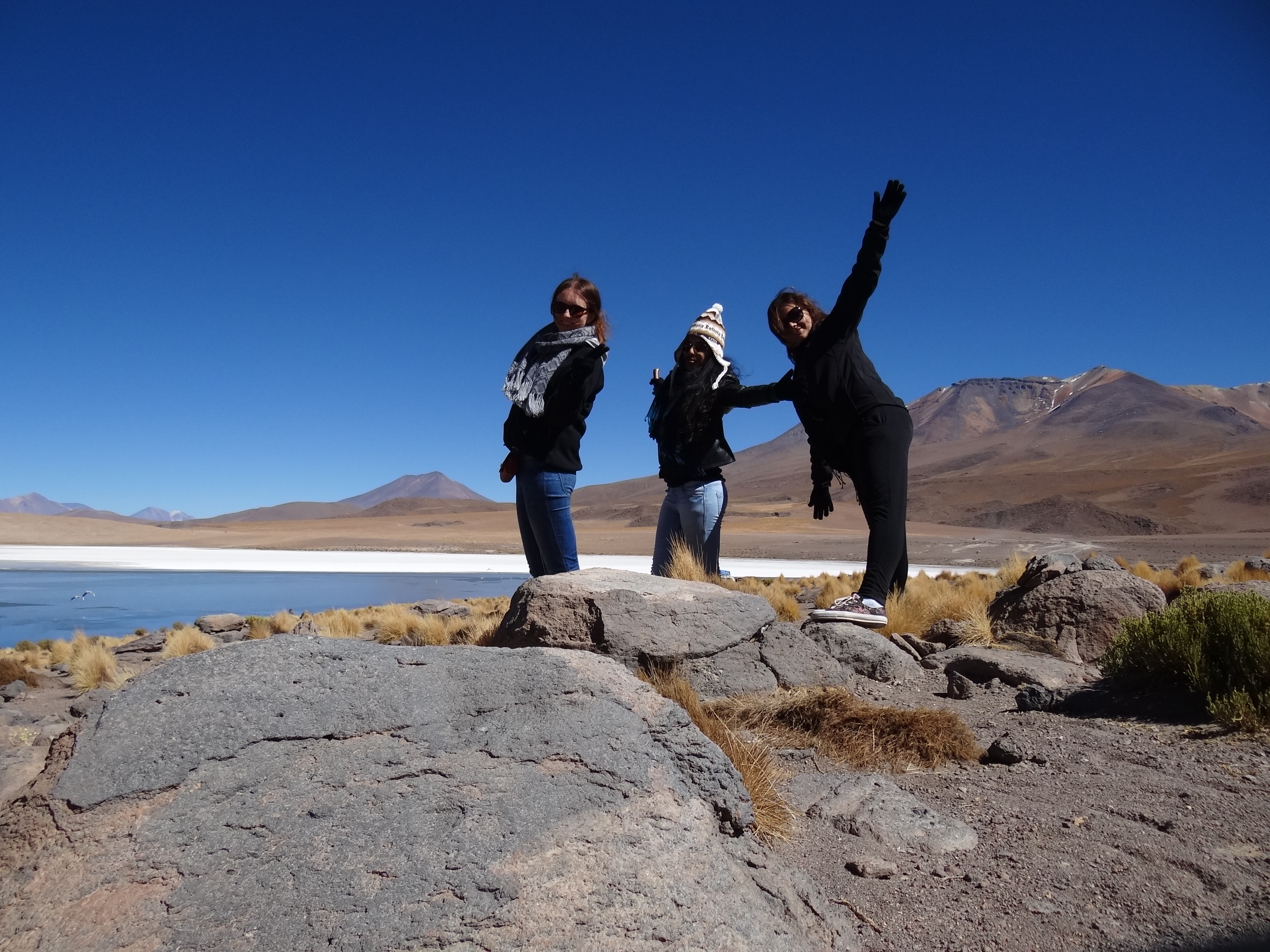 3.Day
We woke up really early and it was freezing, we could barely feel our feet and arms and the fact that we had to sit in the jeep for the next 2 hours didn't make it better. However, we saw some amazing things on the last day of the trip. We visited the Sol de Mañana Geyser and walked next to fumaroles and steaming craters filled with boiling mud. Later on we stopped by the Salvador Dali Desert where Dali found his inspiration and finally the Green Lagoon. As it had been so cold during the week, the lagoon which should shine all green, was unfortunately frozen so we didn't get the chance to see it in its "real" nature. From here we drove back to Uyuni where another fun adventure was awaiting us due to the strike.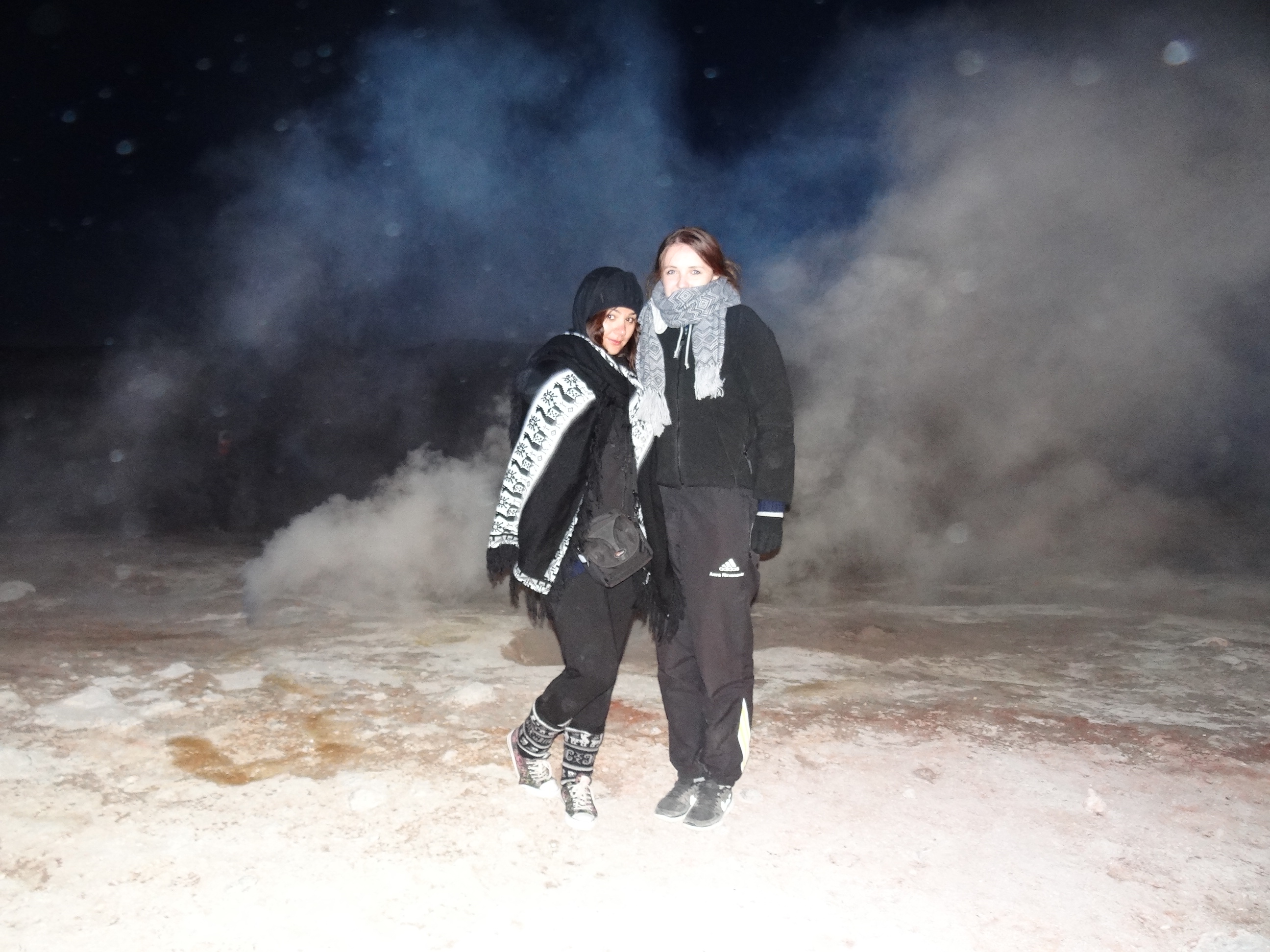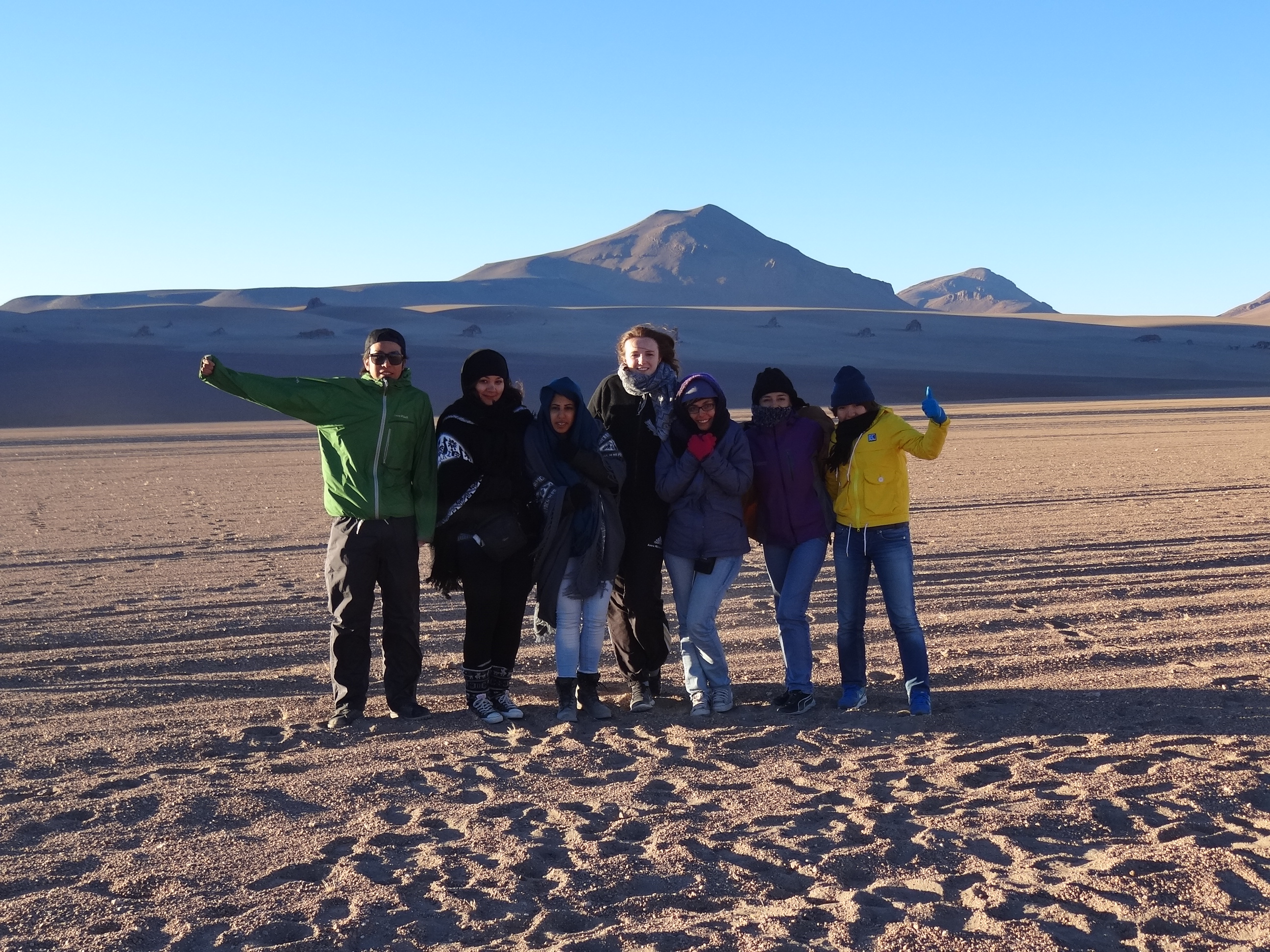 Good advice:
Nights at Uyuni are usually very cold. However, the best season to go would be in October, March or April. Remember to bring WARM clothes with you.
There is no hot water at the hotels/hostels at Uyuni so be prepared for cold showers (few places do offer hot water: limited shower-time and payment).
Electricity is also limited on this trip so be sure to have extra batteries.
Keep updated with what is going on in Uyuni as strike are very common.
We had a great experience with the tour opreator Todo Turismo (office 2min walk from the bus station in La Paz)

Rating: 4/5 stars