Whenever I let somebody know that I'm from Bosnia & Herzegovina (BiH), people seem to hear it as Boston. Finally, when they realize it's Bosnia, that small heart-shaped country in the center of Europe, they go on with questions like "How is the situation down there?", "Is there still a war going on?", "Is it safe?" etc.
At some point, I do understand why these questions come up, however, it beats me up inside, knowing that people are somehow scared to visit this small little wonder in the heart of Europe. This has led me to write my thesis about the Tourism Sector in BiH, as  I believe that the main reason for these associations is due to the lack of marketing.
In fact, I really want to let people know what BiH has to offer. I want to show the world the beauty of BiH. I want to let people around the world know that there is no war in the country (the war ended in 1995!) and that it's completely safe to travel around the country – I mean, when people are visiting South America, I believe that it's at least as safe to visit BiH. Robbery can take place anywhere!
Luckily, I've had the chance to visit BiH plenty of times. This year, I've been so lucky that I've spent around two months exploring the country and I'll keep on returning and exploring even more corners of this country.
World of a Travelholic goes Balkanized
For the past 8 years, I've been exploring pretty much every corner of the world. I've managed to visit every continent (apart from Antarctica, maybe one day?), and visited 49 countries. At some point, I find myself thinking that I'm fed up with traveling and simply want to take a break from living in a suitcase. Yet every time I go somewhere, I realize why I love traveling: I learn, I discover, I appreciate and I enjoy meeting new people from different corners of the world.
This year, I've decided that I will explore the Balkans even more, as this is a big part of me, since I'm Bosnian. Most of these countries are still undiscovered and I believe that there is a huge potential in these countries and people around the world should really know that it's not as dangerous to travel around the Balkans as they might think.
So my project of this year is to go Balkanized. I've already started by sharing some beautiful pictures from my latest trips to Bosnia & Herzegovina. But now… I'm going to share tips and tricks with you.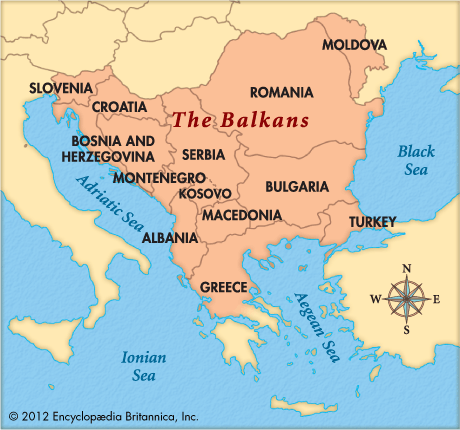 Are you ready to go Balkanized with me?