Exactly one week ago, on Saturday April 25th, I arrived in the capital of Cambodia, Phnom Penh. As we arrived late afternoon, all the main tourist attraction were closed so we grabbed some dinner and walked a bit around town. I must admit that my first impression of the city wasn't the best as it seemed like there were not much to do and even the cafes and restaurant closed pretty early. Moreover, I found the city very expensive compared to cities Vietnam, which I had just visited, and that surprised me a bit as I know that Cambodia is a poorer country and the average income is also pretty low.
When we came back to the hotel we did a bit research and found Phnom Penh Bicycle and decided to do a tour on bicycle the following day. However, we thought that we might not go as we'd booked the tour pretty late, just before midnight. To our luck, the guide, Sokhom aka handsome man, stood ready at the hotel at 7:30 AM the following day – yay!
Let the sightseeing begin
Unfortunately, the weather was not with us, at least from the early morning. It rained quite a lot so we pretty much got soaked but that was some of an experience. We started out by visiting the Royal Palace, some temples and a famous statue of the earlier king. Afterwards, we took a small ferry, crossed the river and arrived to the Silk Islands – and this is where the adventure begins! The island didn't have any real roads which means muddy and bumpy roads = muddy us. I almost fell off the bike a couple of times as the road was a bit too slippery, that could have been fun 😀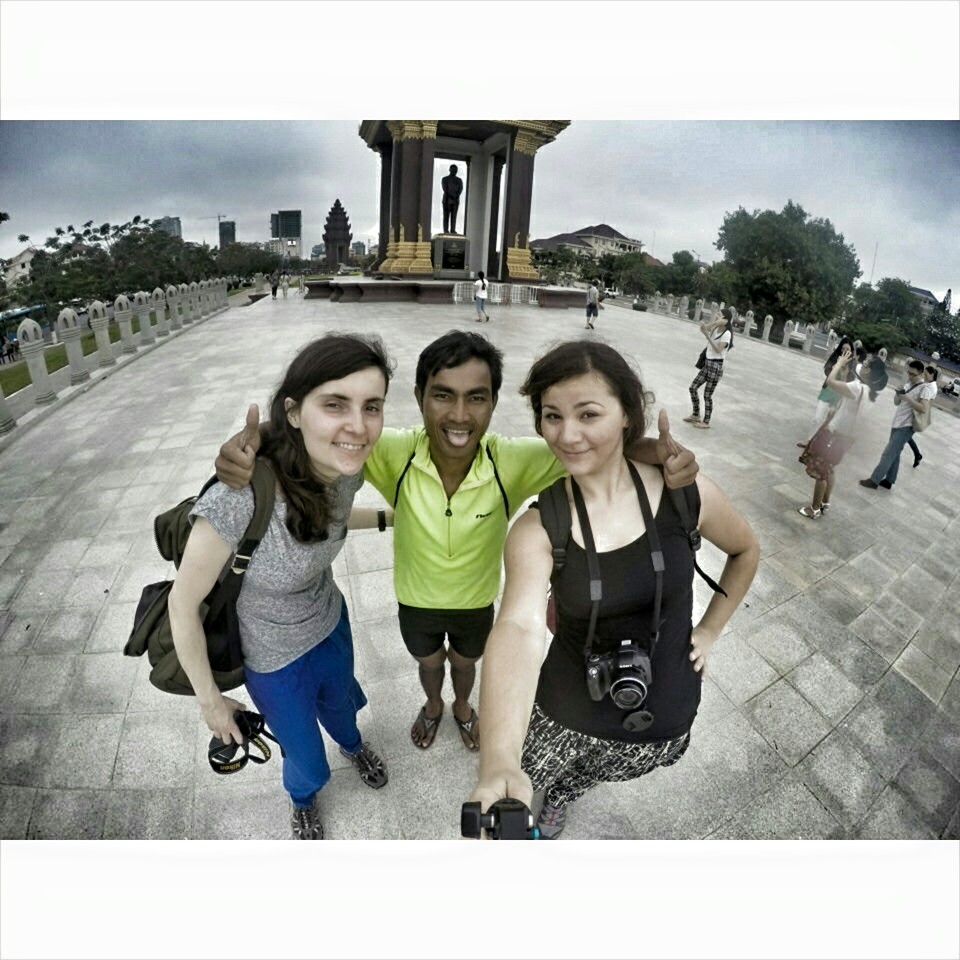 So as we entered the first village, we could see that there were a wedding and Sokhom knew that it would be interesting for us to see it so we pretty much crashed the wedding for 10 minutes and we were celebrities for the time being, even the couple was happy to see us (we'll be on the wedding video). During the tour we passed by 5-6 weddings on the island – apparently, this month is a special month for the Buddhist and during this month a lot of people are getting married.
Afterwards we passed by the local fruit and veggie market and stopped by the family-owned silk farm. We were welcomed with a drink and some fresh fruit and then we got a tour around the farm. I was really impressed to see how silk is actually being made and, it's some of a process, all starting with the eggs of silkworms. We also got the chance to contribute to the silk-production, the owner showed us how to weave, so we weaved a couple of rows.
We continued our tour and stopped by some temples on the way. I almost got attacked by a dog who barked really bad, it was either getting attacked or falling into the river, thank God I've great cycling skills so I rushed through! And then I almost drove over a couple of cows – yeah, you really get to experience some one-in-a-lifetime-moments. Finally, when we took the ferry back we had to share a spot with two horses.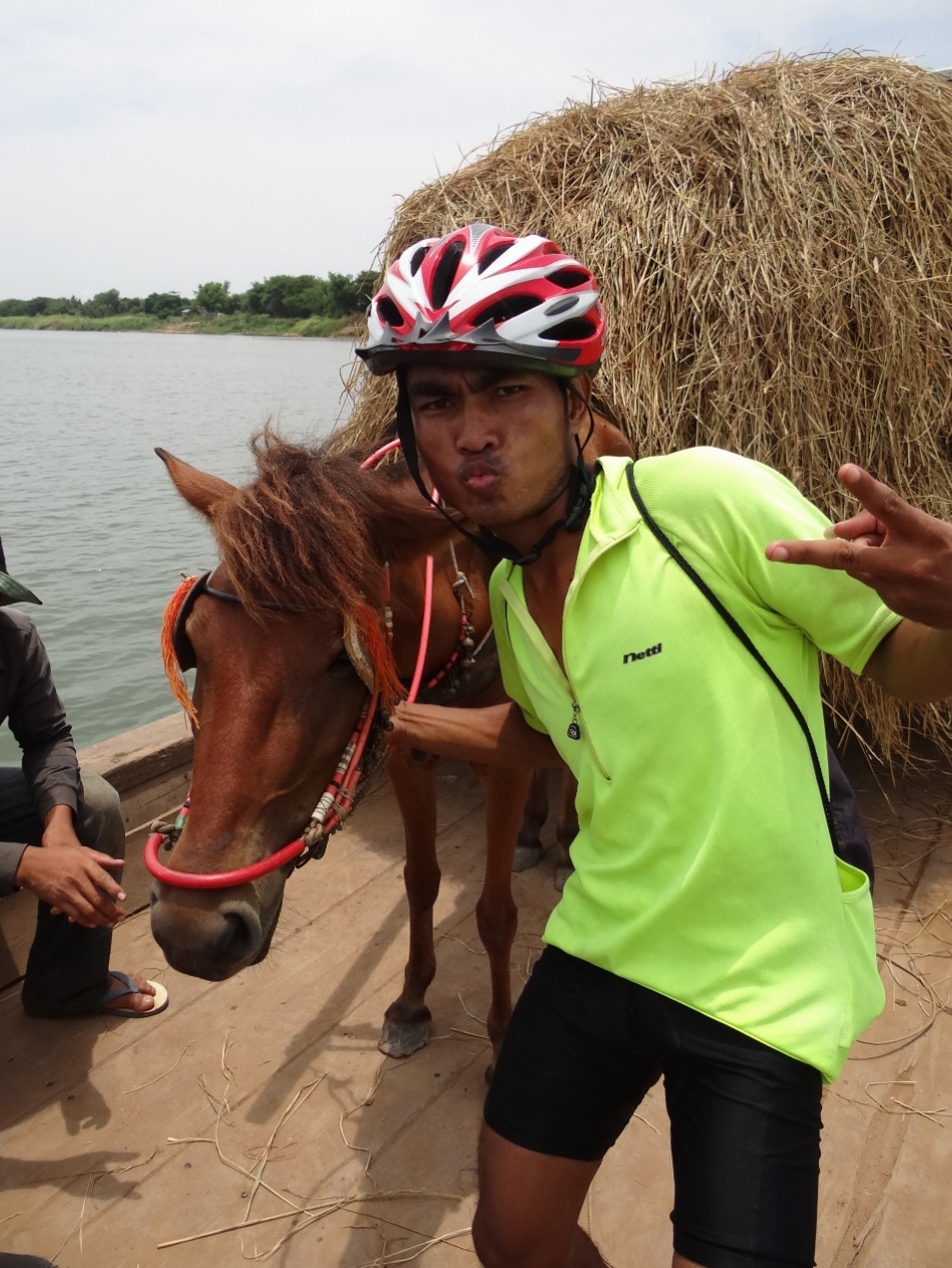 The tour lasts almost 6 hours where you'll passed some 30 km. It was so much fun and Sokhom is an amazing guide, absolutely hilarious!
If you stop by Phnom Penh then book this tour through Phnom Penh Bicycle and if possible then ask for Sokhom to be your guide. This a really a great way to explore the city and it changed my impression completely 🙂