Japan is home to many impressive castles, shrines and temples. In the summer 2013, I was so lucky that I was invited to Japan and I got to visit many of these (far from all of them as there are thousands). When visiting quite a few of them, I had trouble telling the difference between a shrine and a temple (a castle should be easy to recognize, don't you think?). But there is actually a huge difference.
So what's the difference between a shrine and a temple?
The main difference between the two lies in the fact that they are used by two different religions – the two main religions in Japan. Shinto is practiced at a shrine whereas Buddhism is practices at a temple. Shrines are often used to host weddings and the place where you would go to pray for success in life or business whereas a temple hosts funerals and where you would go to pray for your ancestors – in other words a shrines are used for the more cheerful occasions (earthly matters) and temples for the more spiritual matters.
Another difference…
When entering a shrine you always enter it through a torii gate.
If the name of the certain place contains "jingu" you'll it's a shrine.
Often, you'll see a pair of guardian dogs or lions on each side of the entrance.
There is a purification fountain next to the entrance.
A temple on the other hand always houses an image of Buddha.
Usually, there's a large incense burner in front of a temple.
If the name of the certain place contains "ji" you'll know it's a temple.
Top temples to visit in Japan
Kinkaku-ji – Golden Pavilion
The Kinkaku-ji Temple (as you can see the name contains "ji" – it's a temple) is a beautiful zen temple located in northern Kyoto. The temple is covered in gold leaf and it's absolutely amazing – a must see when in Kyoto – a truly picturesque place! The whole area is worth a walk as there are many beautiful temples and shrines are located here. However, the Kinkaku-ji is not my favorite temple in Japan, but it's a must see as it really is beautiful.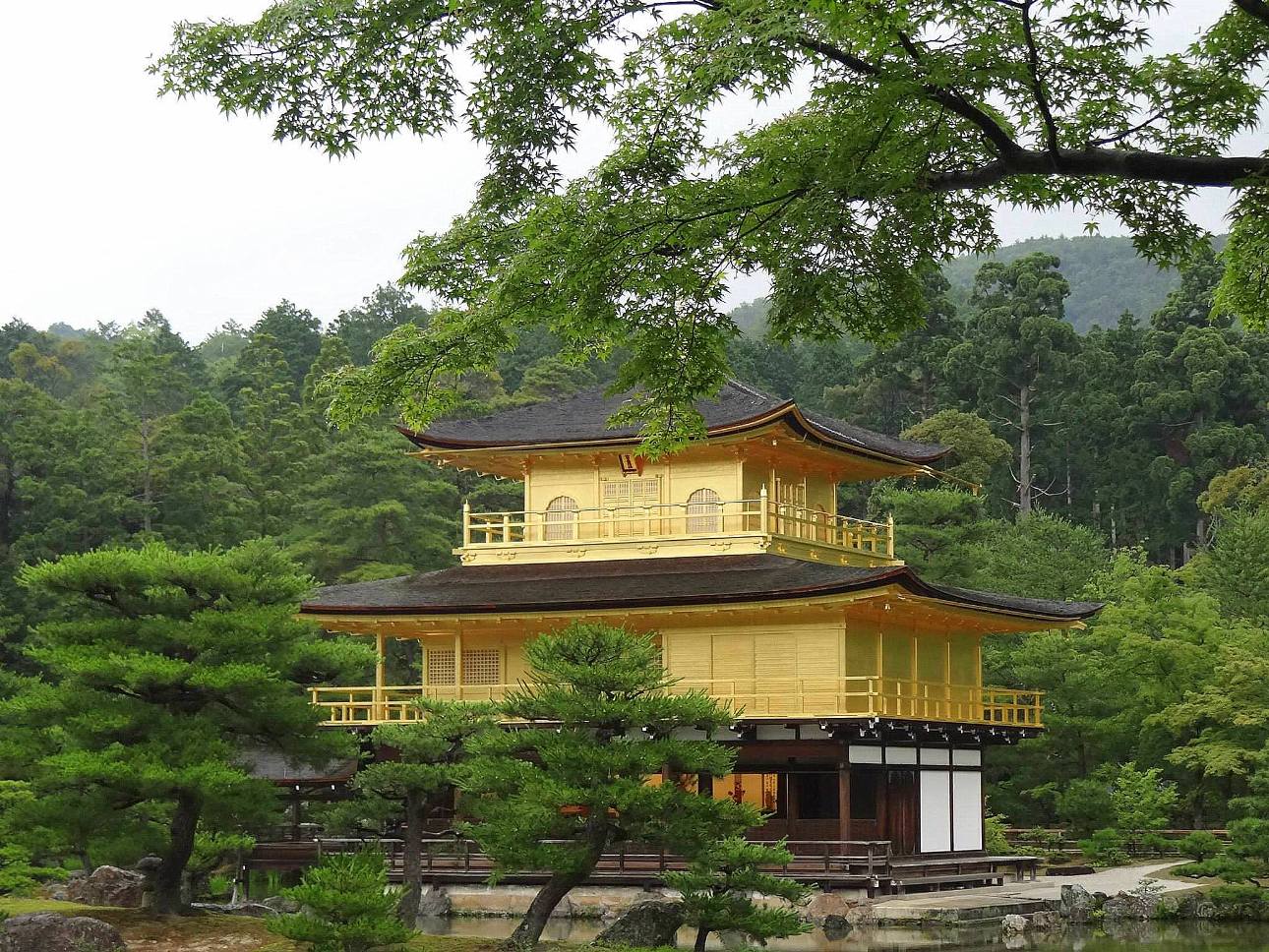 Tōdai-ji Temple & Nigatsu-do
The Tōdai-ji Temple in Nara is most likely to be my favorite temple in Japan. The temple is among the most famous and historically significant temples in the country. It was constructed in 752 as the head temple of all provincial Buddhist temples of Japan. The temple is located in a big green area, actually in Nara Park. As the temple is huge it covers most of the northern part of the park. There are two other important structures that belongs to the temple, these incluse Hokke-do and Nigatsu-do – and I must say that Nigatsu-do definitely is my favorite spot. Nigatsu-do is located on the hill right next to Tōdai-ji. The Nigatsu-do has a balcony from where you can see the whole city – an absolutely spectacular view especially around sunset. I spent quite a while here and I really enjoyed it! Must see!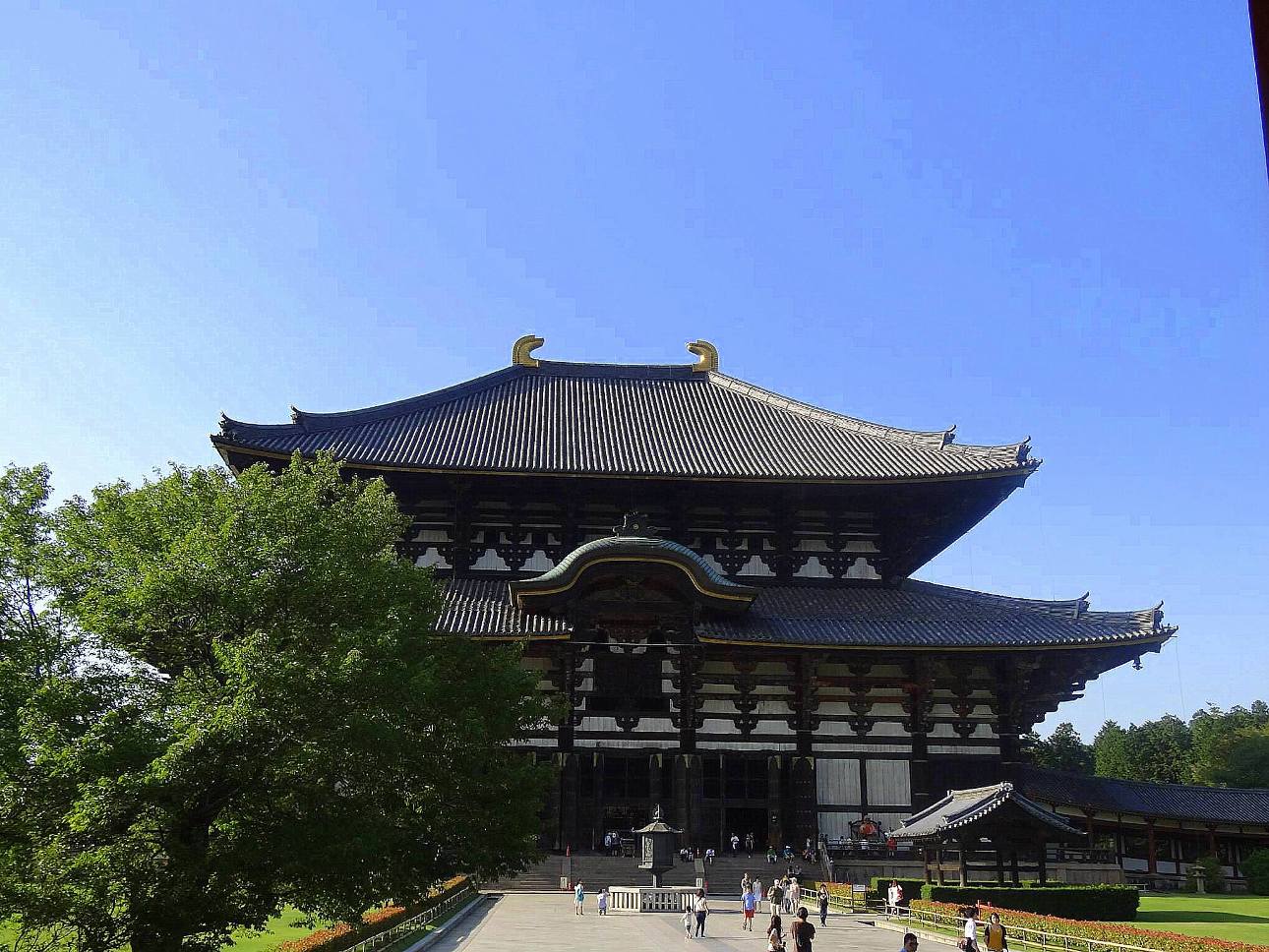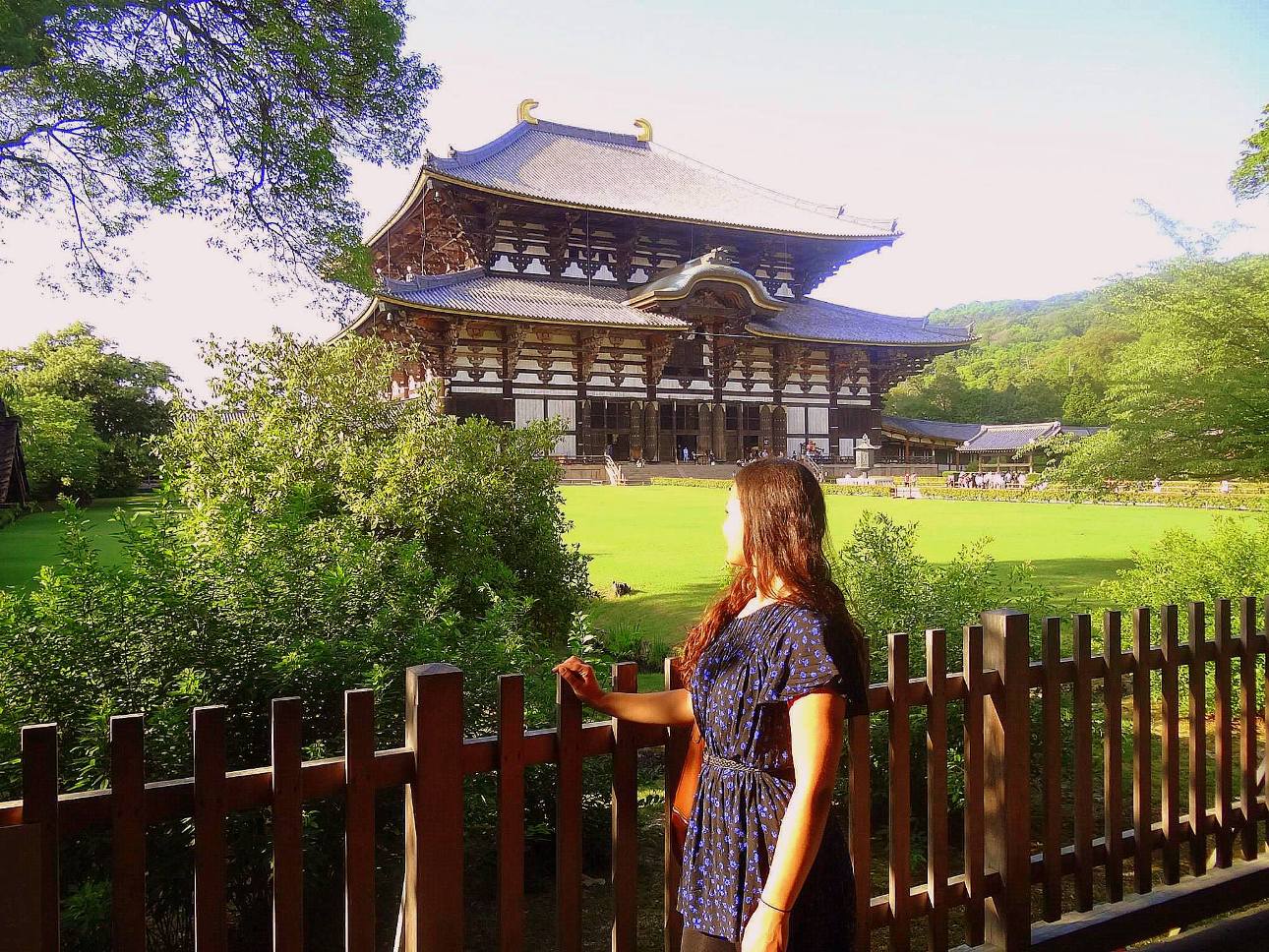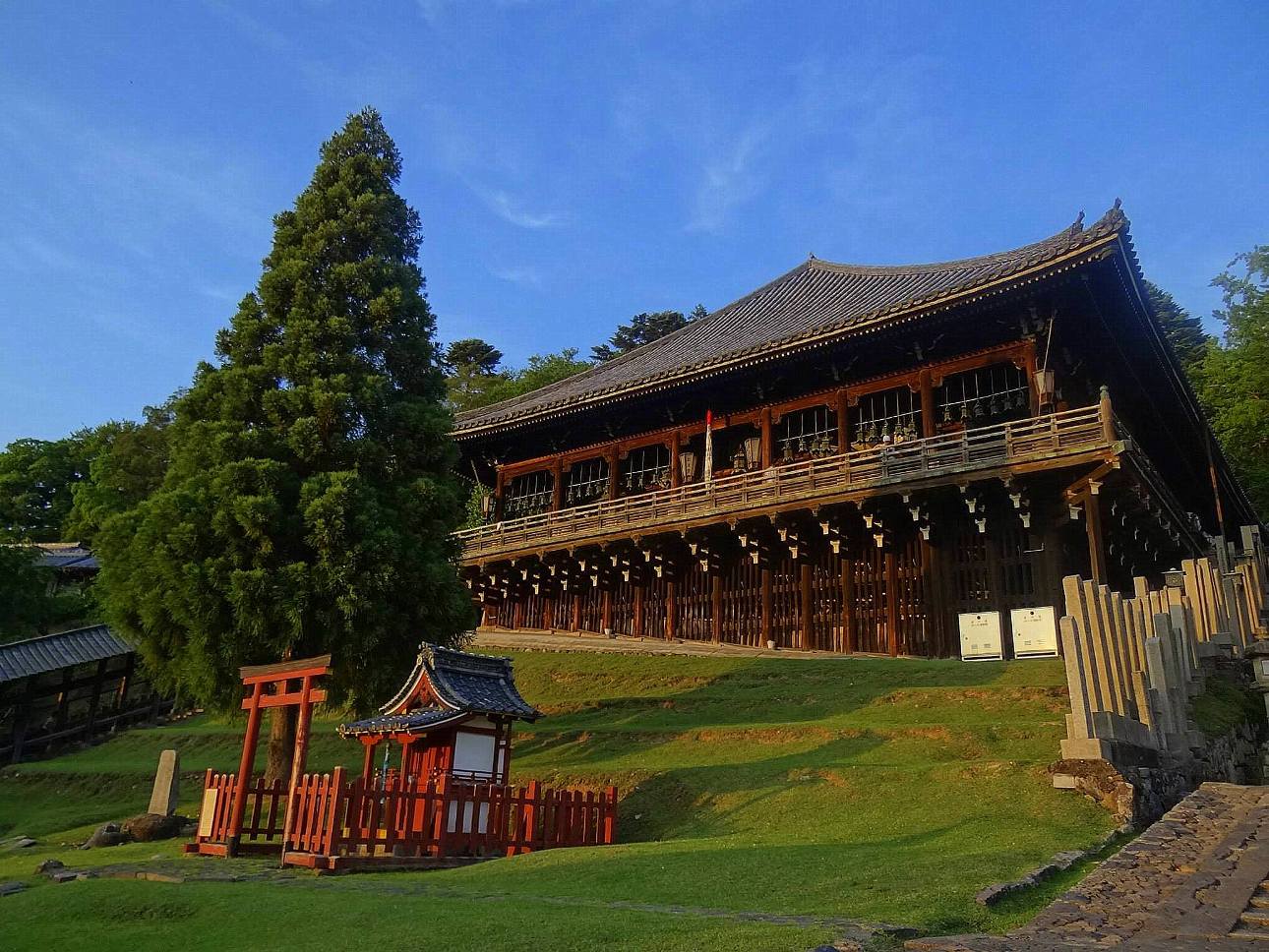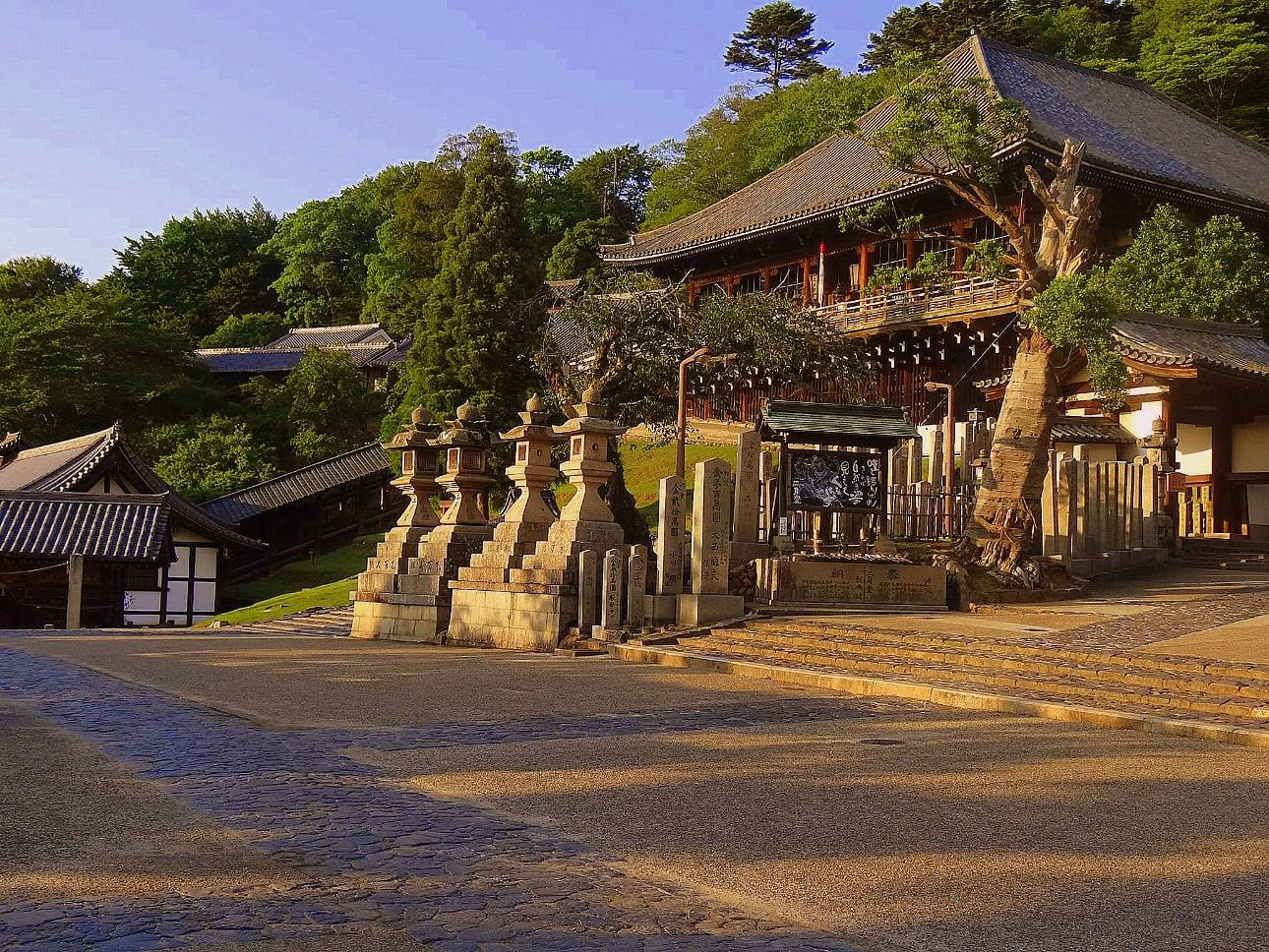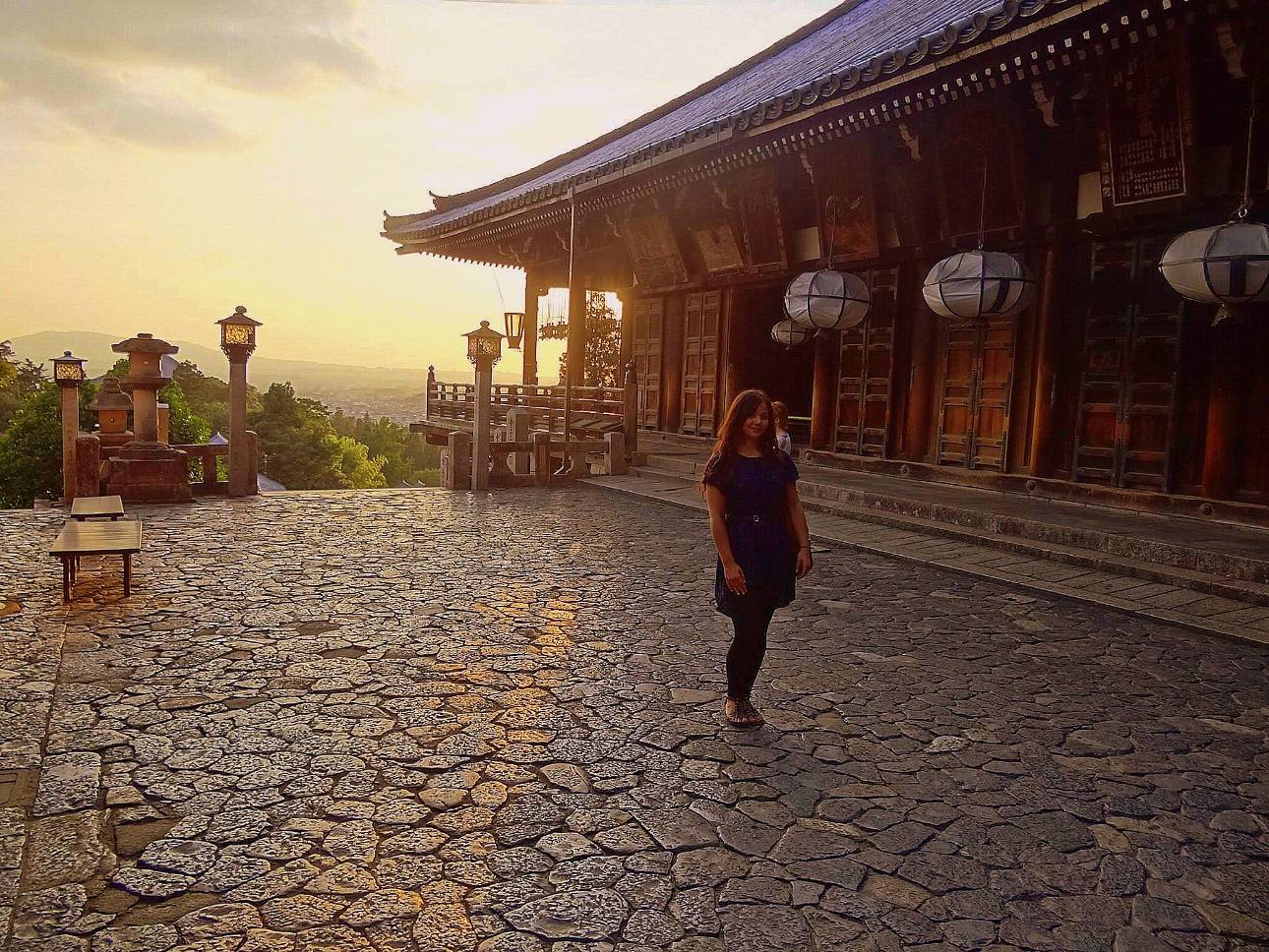 Kiyomizu Temple
Another must visit is the Kiyomizudera temple in Kyoto – located in the eastern part of the city – pretty much in the woods. The whole area around Kiyomizu is pretty interesting as there are a number of other temples in the area and just around the corner is the beautiful historic district, Higashiyama. The area around the temple is definitely my most favorite area in Kyoto as there is so much to see and do and if you're lucky you might even see a geisha on the streets.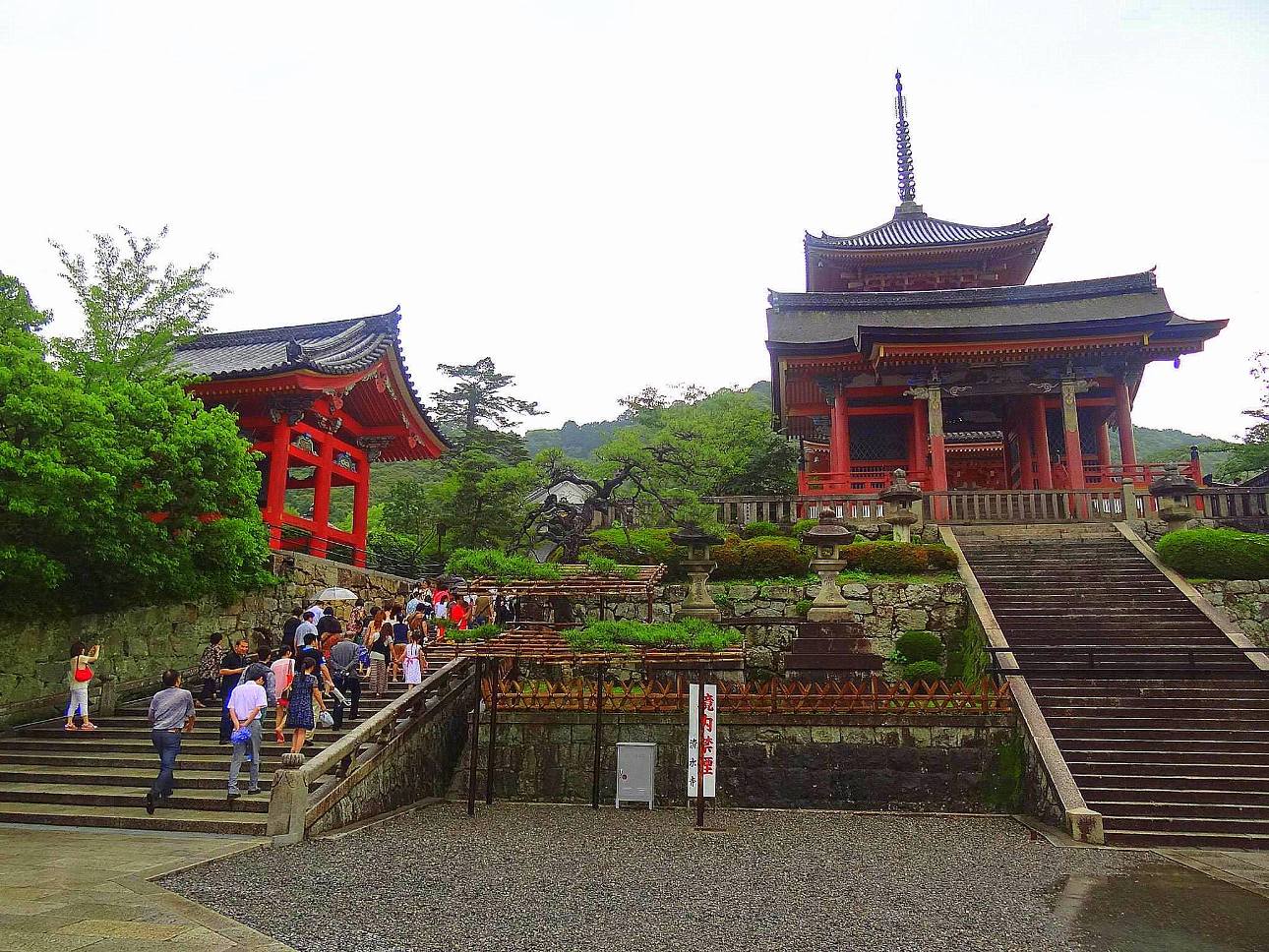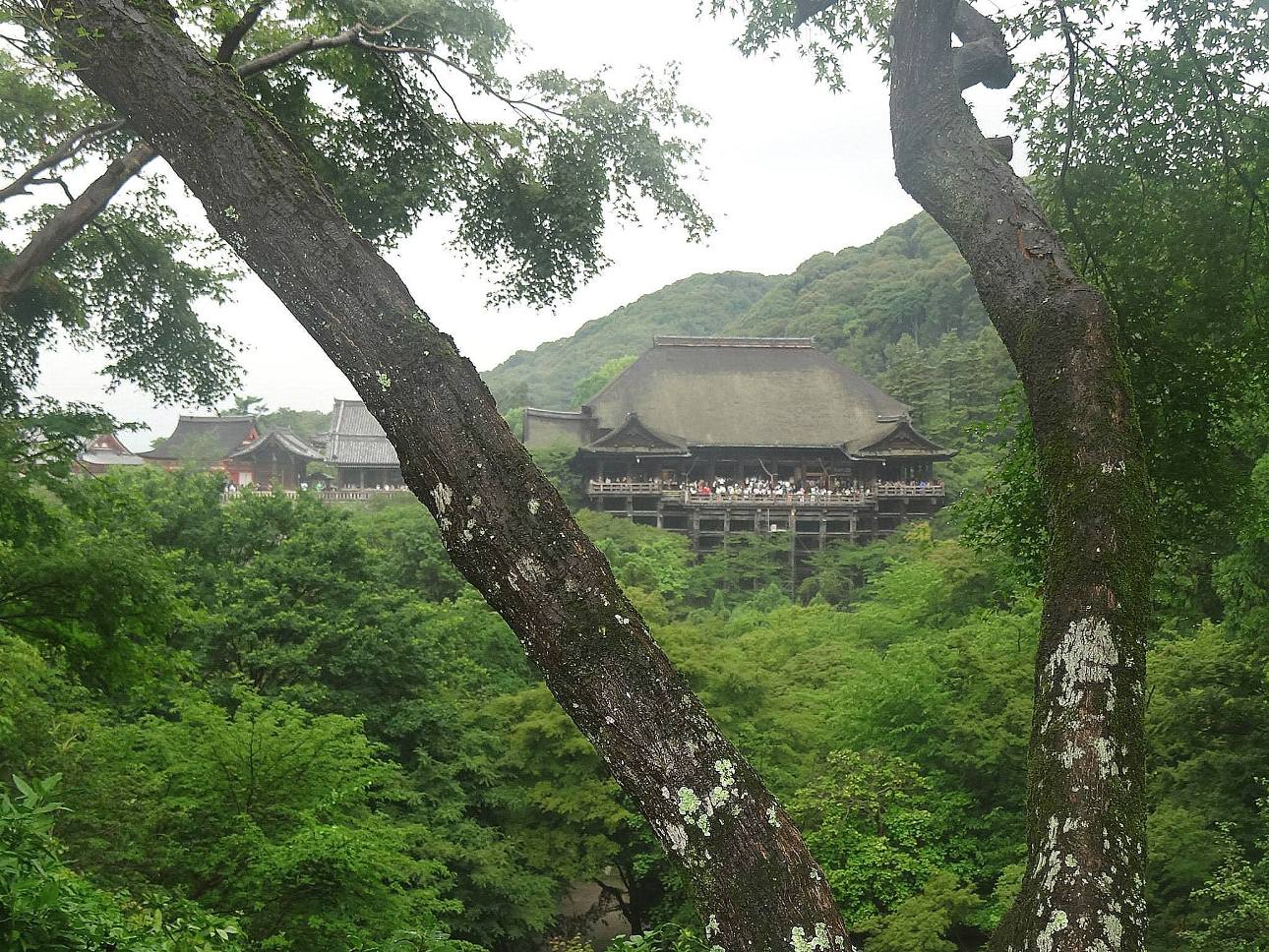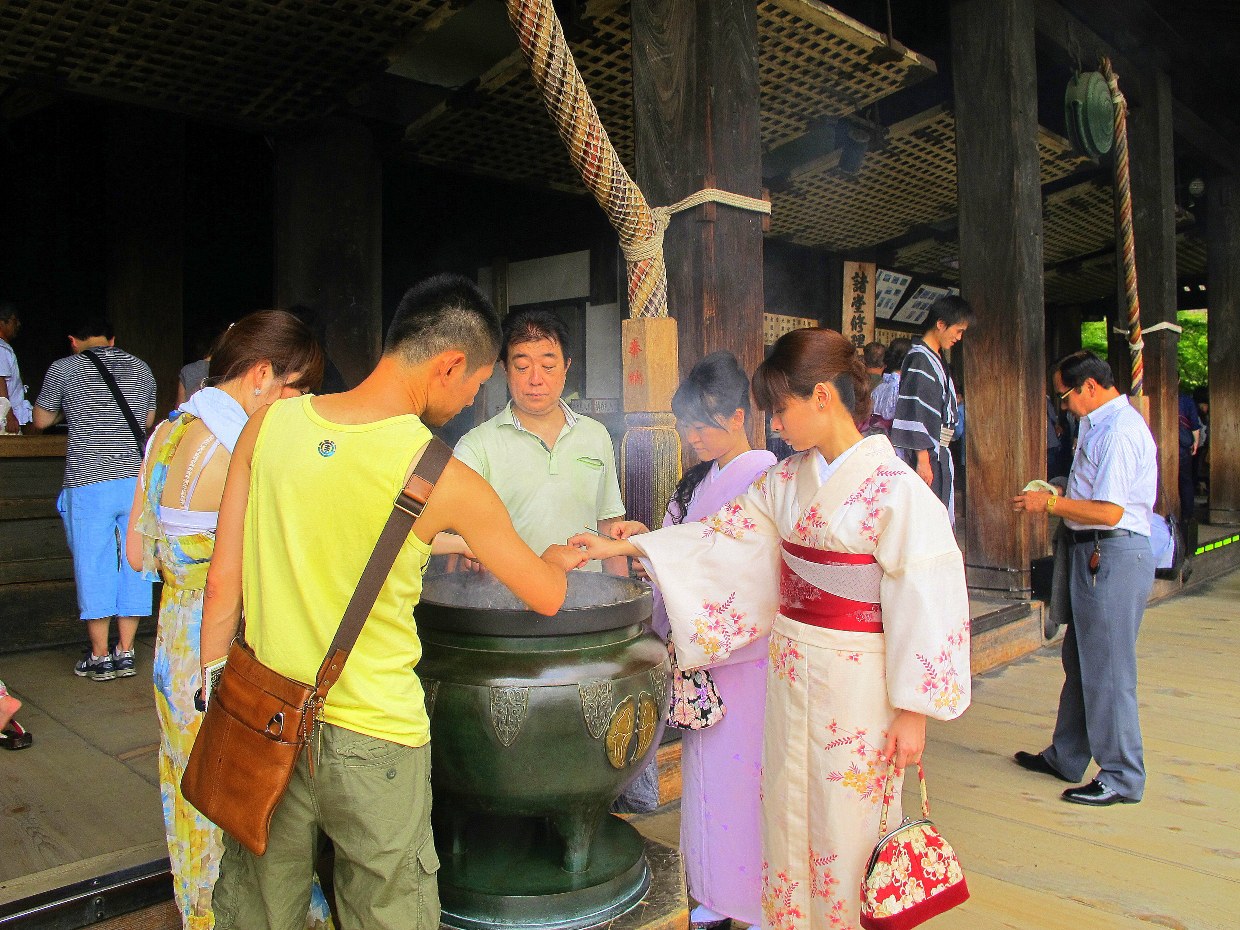 Sensoji Temple
The Sensoji temple is located in Tokyo and is probably one of the most visited and most colorful temples in the city (maybe even in the whole of Japan). In many ways, the temple differs from the three other temples I've visited and that might be due to the location, surroundings and its appearance. It is a temple one must visit but maybe overrated. Just be aware that there will be a lot, and I really mean, a LOT of people here.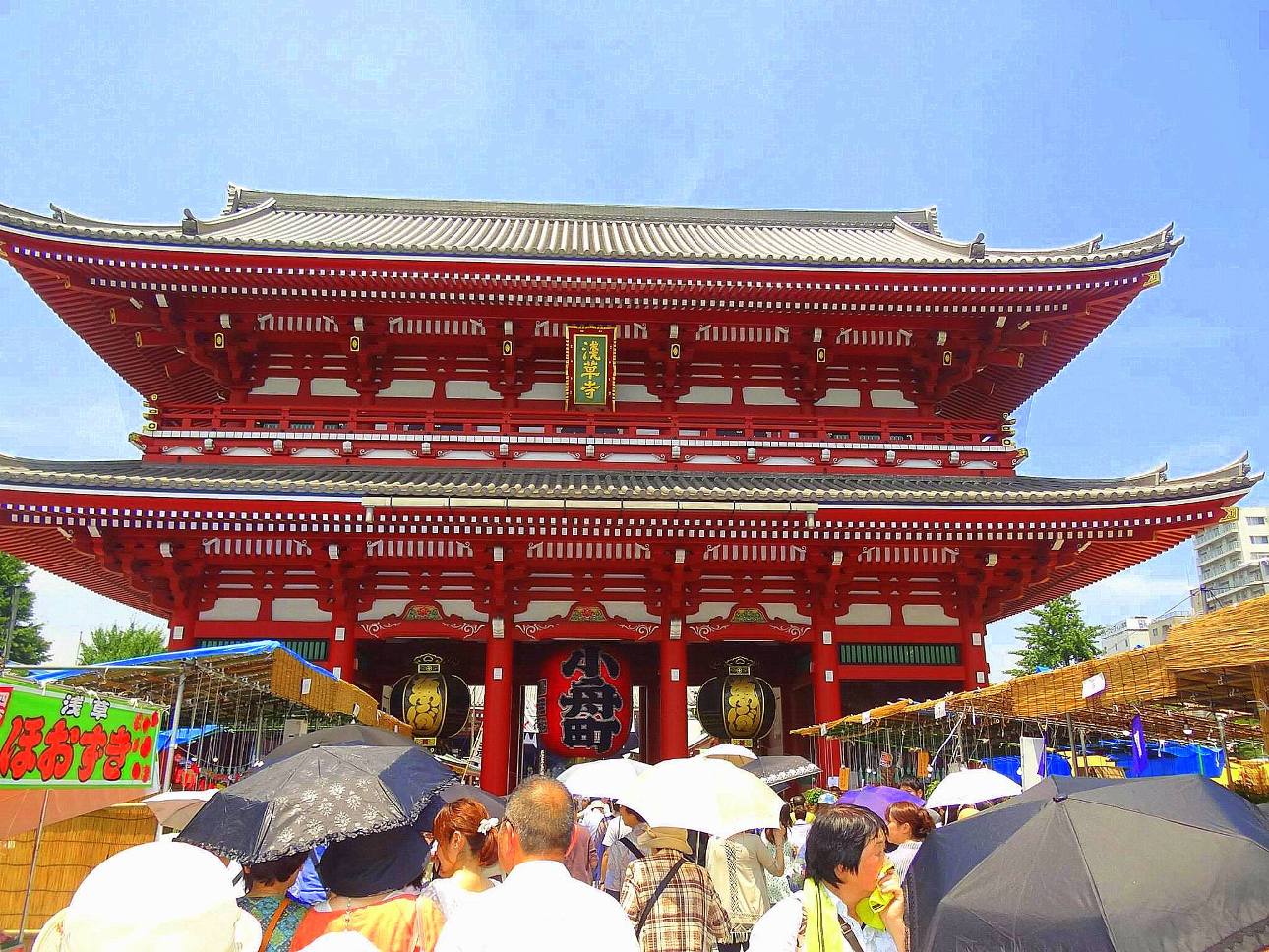 Top shrines to visit
Itsukushima Shrine & Torii Gate
If you want to visit this beautiful shrine, I would suggest you to combine the visit with a trip to Hiroshima – that's what we did at least and it worked out very well. Itsukushima is located on Miyajima island – a 30-45 min. ride by train from Hiroshima. The shrine is especially known for the worldwide famous floating Torii gate. What is really unique about the shrine and its Torii gate is the fact that they are built over water – this means that both are floating in the sea during high tide. The island itself is very picturesque and worth visiting!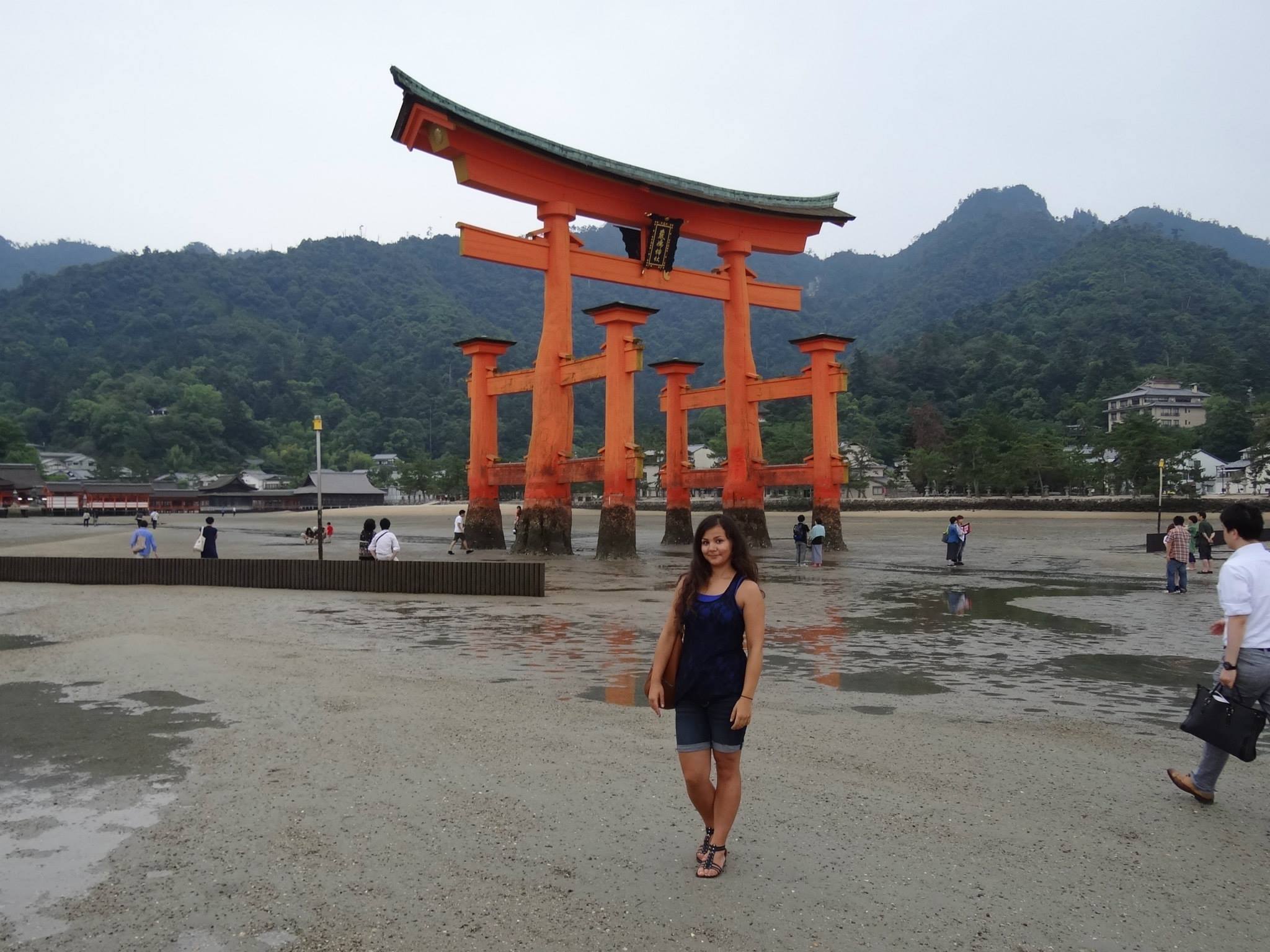 Meiji Jingu Shrine
When in Tokyo, this is a must visit shrine. The shrine is located near the busy Harajuku Station in Tokyo – in the Yoyogi Park. If you're up for it, buy yourself a small piece of wood and write a small note and leave it at the place. As my guide was Japanese, I learned how to take the ritual cleanse before entering the shrine.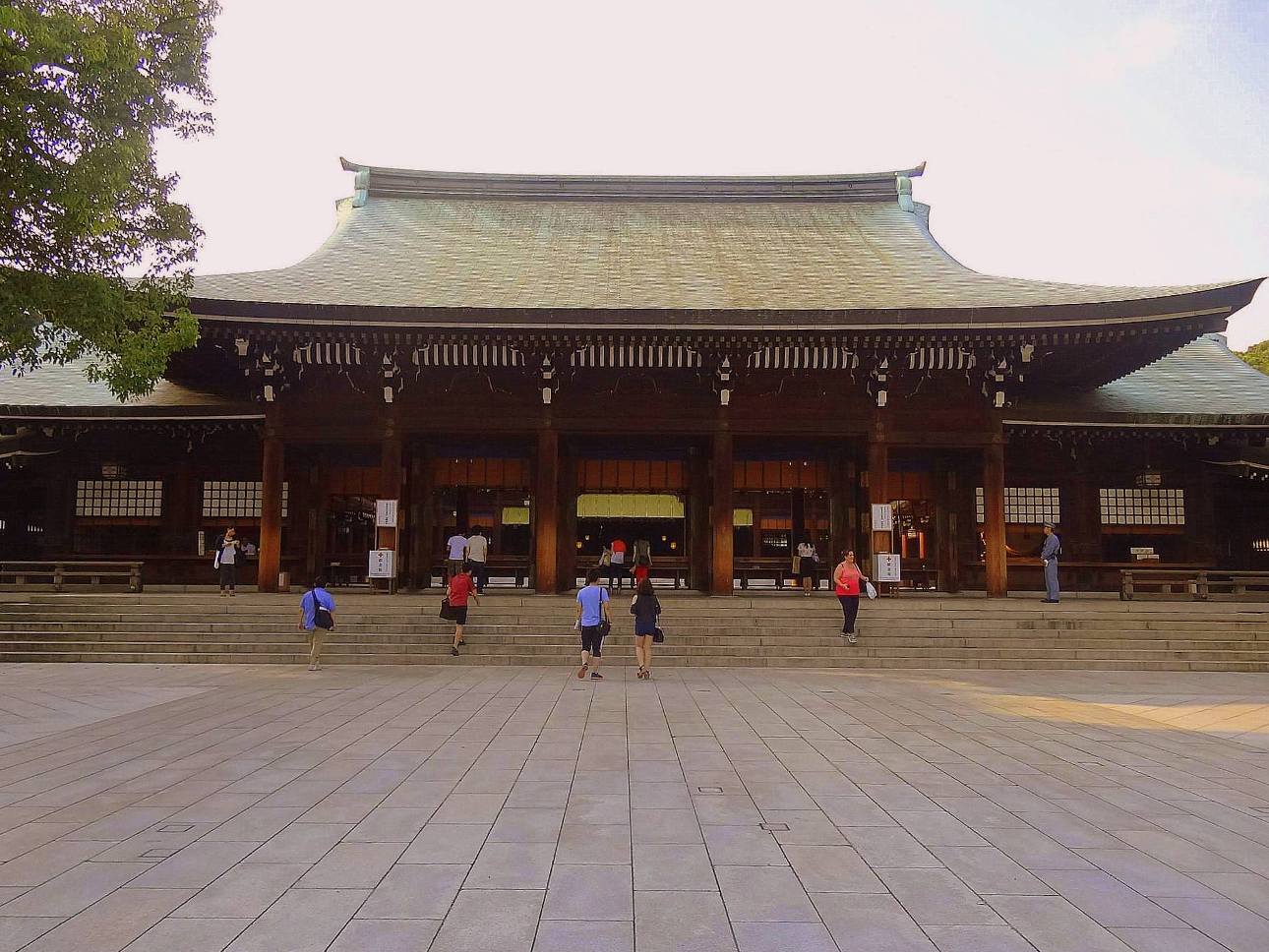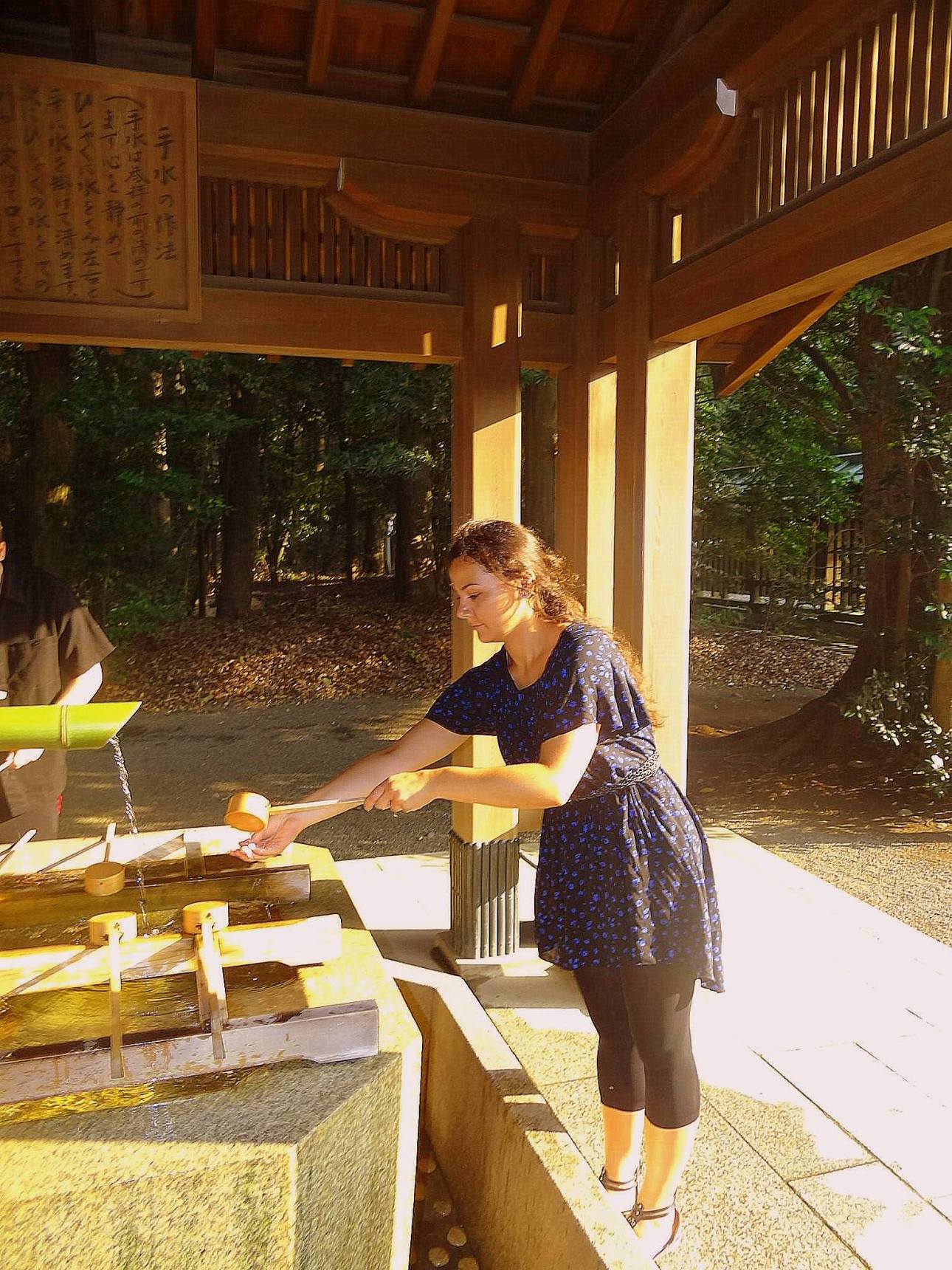 Fushimi Inari-taisha
Kyoto sure has a lot to offer to its visitors. This beautiful shrine is located in the southern part of the city. It's considered to be a very important shrine! The shrine is especially famous for the thousands of vermilion torii gates which are to be found behind the main buildings. The torii gates lead your way into the wooded forest of the sacred Mount Inari – girl's just be aware that you might see a lot of bad-ass spiders here but it's totally worth visiting.
Castles in Japan
There are over hundreds of castles throughout the country, and most of them were built in the fifteenth and sixteenth centuries. Many of these have been restored after damage in World War II, some as only 20 years ago; others are the original, historic buildings.
Top castles to visit
Matsumoto Castle
When I saw a picture of Matsumoto Castle, I just new that I had to see it. The castle is located in the Nagano Prefecture, in the norhern part of the country – at least toward the northern part. As our base was in Osaka during our stay in Japan, it would take me quite a while to get there but that was no problem. And as I was in a country with a shinkansen – the distance seemed even smaller. However, it would take me some 4,5 h to get there and so I went. When I finally came, the castle stood there as beautiful as on the pictures. It's really an impressive masterpiece. I spent an hour just looking at the big black castle – WOW! You simply have to see it. Spent 9 h on transportation that day but totally worth it!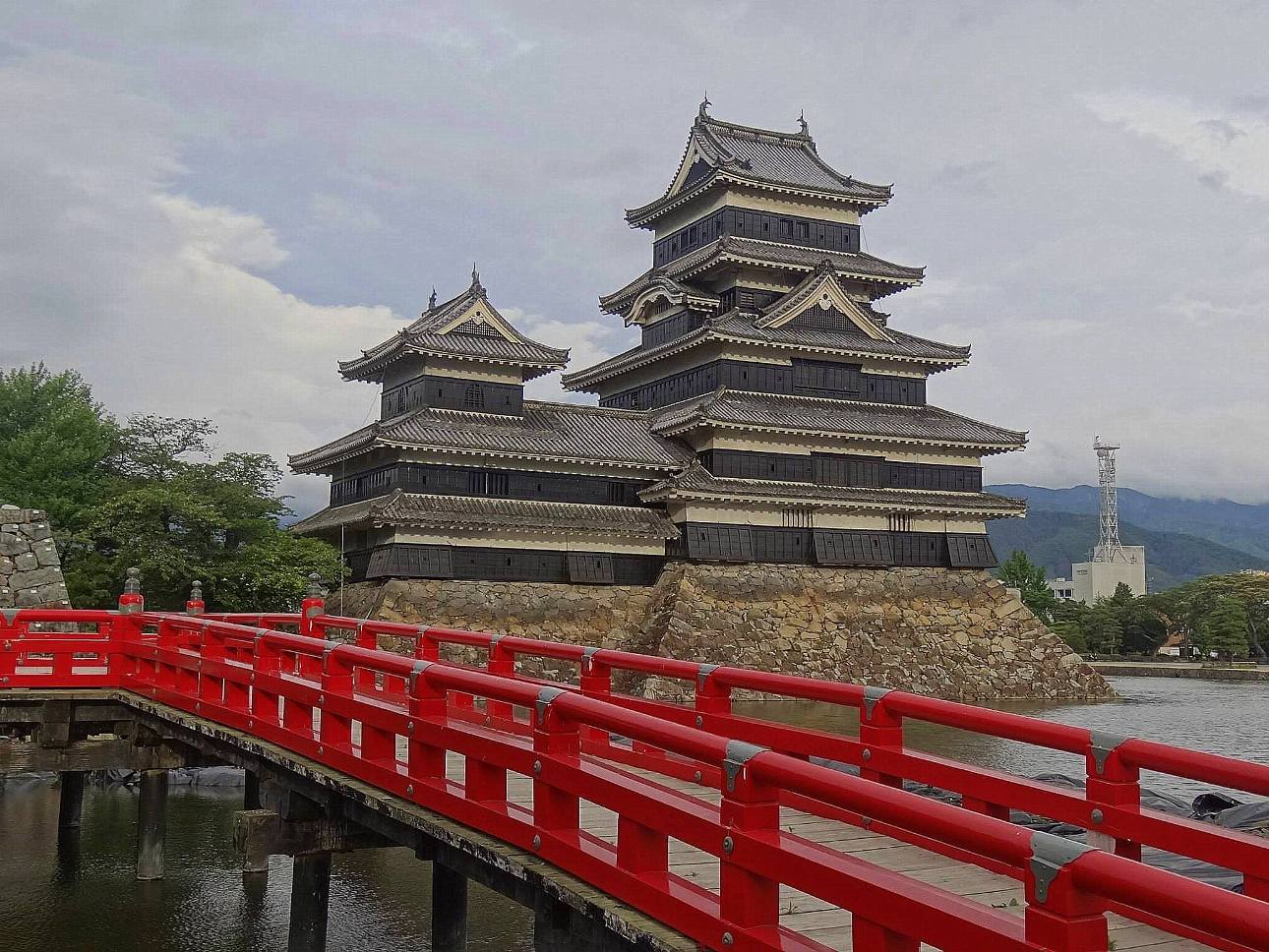 Osaka Castle
As our base was in Osaka, Osaka Castle had to be visited and the castle is quite beautiful. However, after seeing Matsumoto Castle it's hard to beat such a spectacular masterpiece. Osaka Castle is nevertheless worth visiting and it's especially worth taking a walk through the beautiful Nishinomaru garden which is located within the greater Osaka Castle Park. The garden features around 600 cherry trees – absolutely beautiful especially in the cherry blossom period (from late March to mid-April).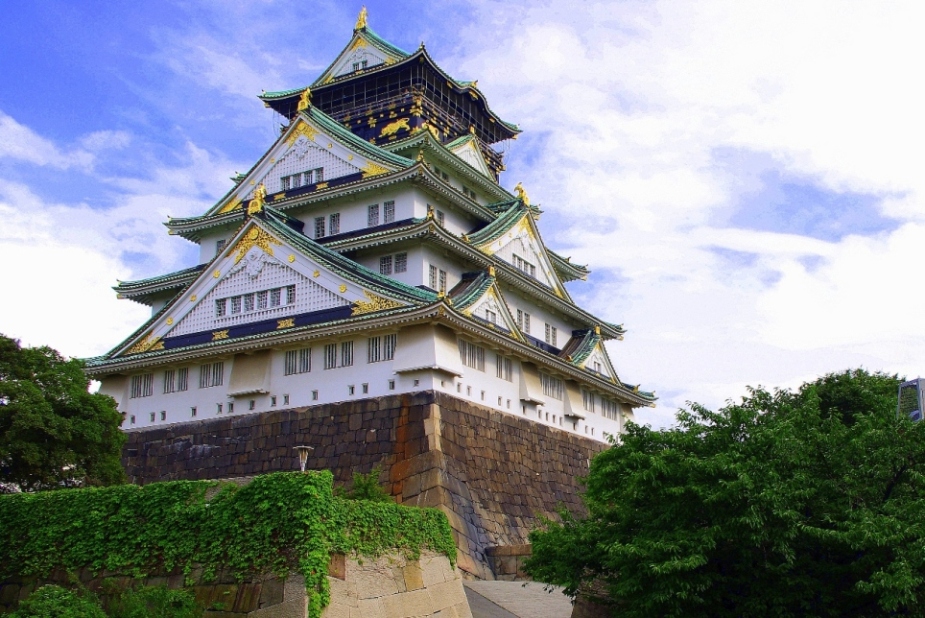 Himeji Castle
Unfortunately, I have to say that I didn't get the chance to visit the Himeji Castle during my stay in Japan. However, the main reason for not visiting the castle was due to construction work which is actually still taking place (should be done within this month though. Note that many castles have been under construction recently). Nevertheless, the Himeji Castle should be absolutely amazing and is considered to be the most spectacular castle in the country. It's definitely on my list for my next trip to Japan.