Bosnia is indeed a lovely country where you'll find a lot of beautiful places. Herzegovina, the southern part, is my favorite – maybe because I'm from that part and therefore it has a special place in my heart ❤ One of the many places I can recommend you to visit is the beautiful Blagaj Tekke. I love spending my time there, surrounded by the beautiful mountains, enjoying a Turkish coffee with the most spectacular view.
The Blagaj Tekke, or the Dervish Monastery, was built around 1520. The monastery in Blagaj is an important monument of the early Ottoman period in Bosnia & Herzegovina. The monastery has been used by the dervishes in order to perform special rituals and today they still perform Dhikr (praise to God).
The Blagaj Tekke is located in the village-town of Blagaj and is situated by the source of the river Buna, surrounded by beautiful mountains. The monastery is a 15 min drive from the city of Mostar.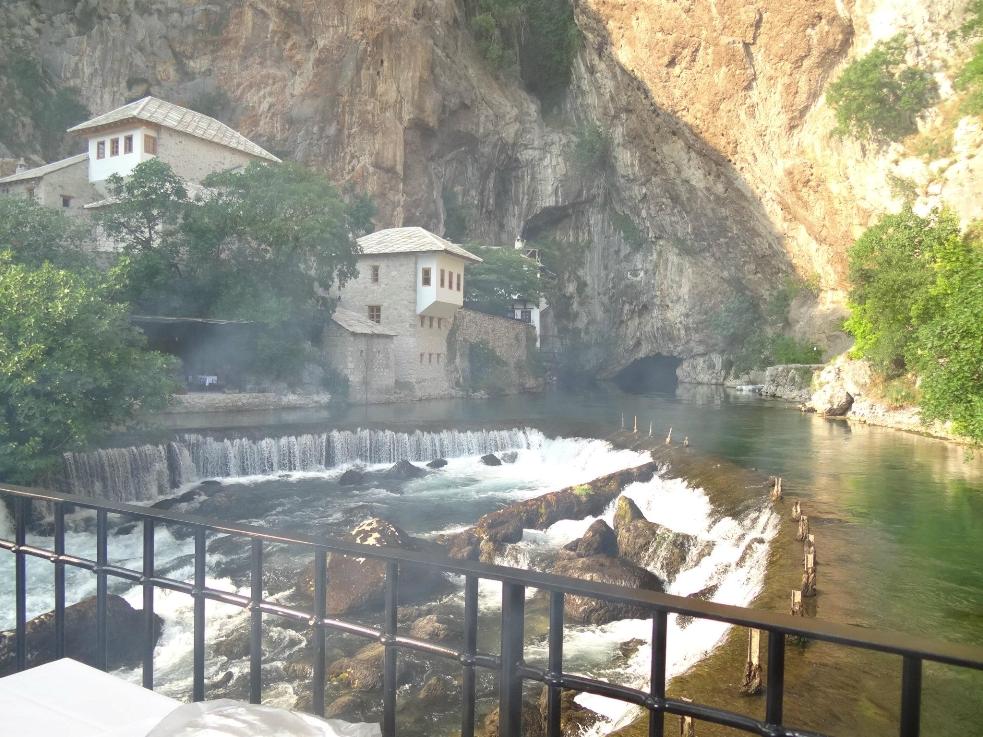 While there
The Blagaj Tekke is open for visitors throughout the year. It is possible to enter the monastery however be aware that to have to wear appropriate clothing when entering.
It is possible to get cold drinks, tea and Turkish coffee in the beautiful garden in front of the monastery, overlooking the source of the River Buna.
Furthermore, this area is very popular for its fish dishes, the pastrmka as they call it in Bosnian (Salmonidae in English). Take a lunch at one of the many restaurants, enjoy the view and a delicious grilled pastrmka or if you prefer meat then order a mixed plate of delicious meat (as I did).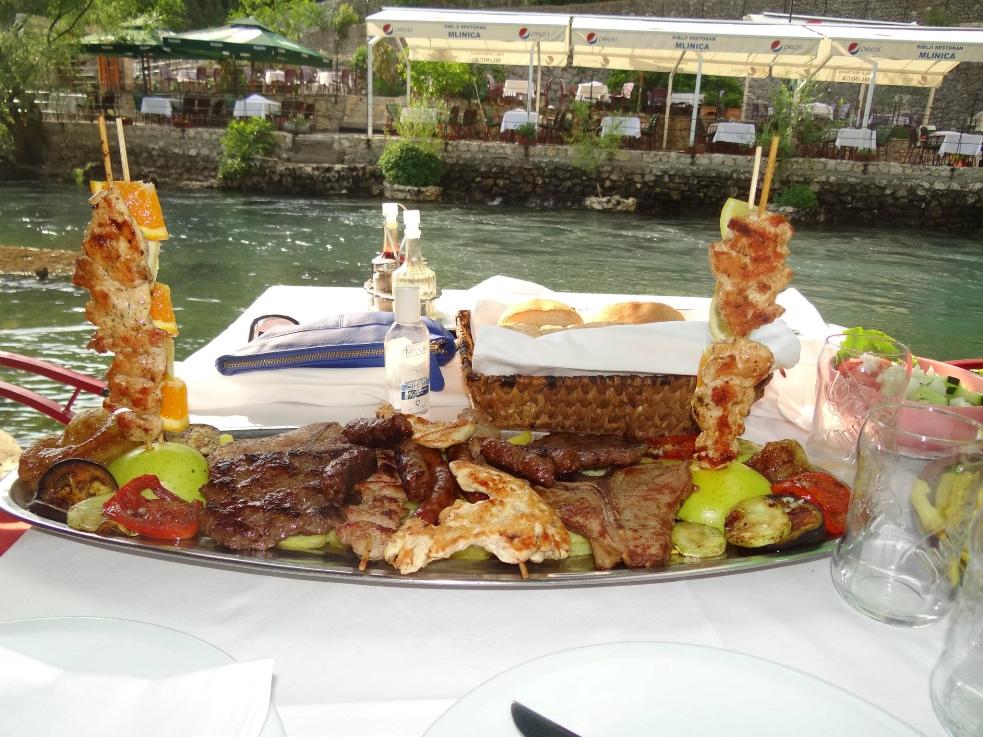 How to get there?
The Blagaj Tekke is accessible by car/taxi and public transportation. It is easy accessible by car from Mostar where you have to take the regional road E73/M17.
However, be aware that it might be hard to find a parking spot, especially during May – September, as there are many visitors. I would recommend you to take a taxi, which will cost you around 15-20 KM.
Public transportation is also available. There are regular departure from Mostar with bus no. 10 and 11.